I have for many years advocated for raw food (especially raw meat) diets for dogs and cats. It wasn't always that way. For the first few years of my homeopathic practice, I made the typical recommendations of most conventional veterinarians: "Get a high quality, good brand commercial canned or dry pet food." I'm not sure how we evaluated what "good" or "high quality" was. I remember recommending Eukanuba® because it was only sold at pet supply stores (not at the grocery stores), and their published product information said they had higher-quality ingredients. It had the appearance of being different, and somehow that translated into better. Many veterinarians recommended it and sold it.
Here's the amazing thing: we knew little more about pet nutrition than the average pet owner, as we were educated little more than the average pet owner. Though I went to a great veterinary school (University of Missouri) that produced exceptionally well-prepared graduates for clinical practice, the bulk of my nutritional education consisted of a few hours per day for one week. That's right – a grand total of one week out of four years for a discipline that is now one of the three main pillars of my approach to optimal health for pets. And that's not the oddest part. Believe it or not, it was taught by a Hill's® Pet Food company representative. It seems many of the veterinary schools in the U.S. use Hill's reps to teach nutrition! I would guess the schools save money by not having to have a full time nutritionist on staff, or they get deeper discounts on their Hill's products.
Hill's is the maker of the line of prescription diets called Prescription Diet (though there is nothing really "prescription" about it) and Science Diet. You may have heard of their much imitated string of acronym named diets – R/D, W/D, C/D, etc. To their credit most of the teaching was good, generic physiology, with only about 10-25% of the time spent on how their products fit the needs of various pathologies. It was good marketing for them and a good start of a nutritional education for us. But, it was not enough.
And that was all there was. Most pet owners do not realize this fact, but I have just checked with recently graduated vets and the story is still very much the same.
I intend to keep blogging on this particular topic so stay tuned.
Online Store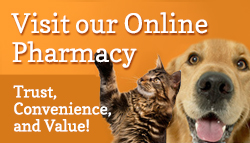 Office Hours
| Day | Morning | Afternoon |
| --- | --- | --- |
| Monday | 9 – 12 | 1 – 5 |
| Tuesday | 9 – 12 | 1 – 5 |
| Wednesday | 9 – 12 | 1 – 5 |
| Thursday | emerg only | emerg only |
| Friday | emerg only | emerg only |
| Saturday | emerg only | emerg only |
| Sunday | emerg only | emerg only |
Meet the Doctor

Dr. Yasson has been featured in various media – numerous books, expos and conferences, newspaper and magazine stories, radio and television programs.
Using a holistic approach, she has had remarkable success treating cancer, diabetes, behavioral problems, and many other chronic disease issues, mostly considered incurable.