New clients are advised that a phone consultation prior to the physical exam will be necessary to take your pet's full history.  All new clients must complete a release form prior to the first appointment.
For the convenience of our New York City clients, Dr. Yasson sees patients at the Heart of Chelsea Animal Hospital on the second Friday of each month.
Appointments are forty-five minutes long for a single pet, and must be scheduled through our office directly.
Due to the tight scheduling involved on these days, no background history will be gathered.  All new patients must have an appointment for taking the case, so an additional half-hour consultation on the phone will be necessary immediately before our after the first New York City office visit.
Appointments are forty-five minutes and are scheduled from 10AM until 4PM. Please call the office at (845) 338-3300 to make an appointment.
Further dates will be posted as they are confirmed.  Unless otherwise noted, all dates will be on the second Friday of the month.
Online Store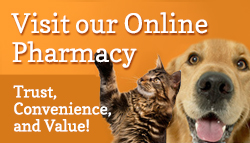 Office Hours
| Day | Morning | Afternoon |
| --- | --- | --- |
| Monday | 9 – 12 | 1 – 5 |
| Tuesday | 9 – 12 | 1 – 5 |
| Wednesday | 9 – 12 | 1 – 5 |
| Thursday | emerg only | emerg only |
| Friday | emerg only | emerg only |
| Saturday | emerg only | emerg only |
| Sunday | emerg only | emerg only |
Meet the Doctor

Dr. Yasson has
been featured in various media – numerous books, expos and conferences, newspaper and magazine stories, radio and television programs.
Using a holistic approach, she has had remarkable success treating cancer, diabetes, behavioral problems, and many other chronic disease issues, mostly
considered incurable.