One thing I've discovered in twenty years of holistic veterinary practice is that 9 out of 10 patients that walk through my door are getting suboptimal nutrition. How well would you do if all your food came dehydrated or canned? (If this does describe your diet, call me. We need to talk.)
I've seen many supplement fads come and go. I've tried many, debunked most. With over 50% of my work being with cancer and diabetes patients, I can't afford to use a supplement that doesn't work. Then I finally found the best combination of ingredients and dosages for consistent and impressive results.
Of course, I had to develop it myself, because it was nowhere on the market.
Here's what I have seen using my VetScripts™ supplements with my patients:
Kidney Failure and Cancer patients start eating and gain weight again.
Diabetic patients' blood sugar decrease by as much as 30-40%.
Hospice patients find the strength to get out of bed.
Less severely ill pets become strong, energetic, and develop beautiful coats.
They're also a breeze to give to your pet – having dogs and cats of my own, I know what the challenges are! No premixing, no special handling, no fighting with pills or games of hide-and-seek while wrapping the pill in something tasty. VetScripts™ is tasty! It's a win-win situation!
VetScripts™ Feline and VetScripts™ Canine are among the lowest priced multivitamins per gram of active ingredients (don't be fooled by the many cheaply priced products that are mostly filler). Isn't that what you want for your four-legged loved ones?
Online Store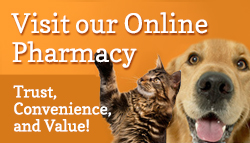 Office Hours
| Day | Morning | Afternoon |
| --- | --- | --- |
| Monday | 9 – 12 | 1 – 5 |
| Tuesday | 9 – 12 | 1 – 5 |
| Wednesday | 9 – 12 | 1 – 5 |
| Thursday | emerg only | emerg only |
| Friday | emerg only | emerg only |
| Saturday | emerg only | emerg only |
| Sunday | emerg only | emerg only |
Meet the Doctor

Dr. Yasson has been featured in various media – numerous books, expos and conferences, newspaper and magazine stories, radio and television programs.
Using a holistic approach, she has had remarkable success treating cancer, diabetes, behavioral problems, and many other chronic disease issues, mostly considered incurable.