In my veterinary practice I treat more cancer than anything else.  Neoplasene has been extremely useful for increasing longevity and quality of life in my patients.  Doing mostly phone consultation work with patients at long distances, I am often asked for some qualifying details on the use of the new "herbal chemotherapy"  (my label for it) Neoplasene.  Here is a bit of background for understanding this promising new choice in cancer treatment.
History – It is not registered as a prescription drugs as are most chemotherapeutic pharmaceuticals.  The formulator, Dr. Terry Fox, wanted to get the drug out on the market quickly, into the hands of those who could immediately create great benefit with it – veterinarians.  To present it as a drug for humans would have initiated a plethora of legal hoops to jump through and would have cost millions of dollars.  The drug would not have reached patients for years, and it's price would have been much, much greater.  The FDA has visited Dr Fox and examined his facilities and manufacturing practices.  They were satisfied with allowing him to go forward with Neoplasene on the market for animal use only, through sale exclusively to licensed veterinarians.
Neoplasene is a chemotherapeutic agent. Like any other chemotherapy treatment the use and optimal protocol needs to be prescribed and monitored by a veterinarian with Neoplasene experience. This will help ensure positive results and avoidance of many severe or extreme problems. Neoplasene can be well indicated after debulking surgery, although surgery if sometimes not in the best interest of the patient.
Neoplasene is contraindicated in cases where conventional chemotherapy treatment is used. Conventional chemotherapy attacks and depresses the immune system (and other systems needed for optimal health), while Neoplasene stimulates, uses, and needs the immune system (and other systems) for best results. Neoplasene is also contraindicated in cases where antiinflammatories or steroids (like prednisone) are used, though there are exceptions for certain situations. It has been designed to work best in combination with a comprehensive approach including optimal diet and supplementation, as well as homeopathy.
Often the most difficult obstacle for the oral form of Neoplasene (the most commonly used form) is palatability for dogs and cats.  It can be mixed with a strongly flavored food or syringed directly by mouth.  This is something best worked out on an individual basis.
Neoplasene is not a magic bullet, but it is very powerful.  And as is true for all things that are powerful, it can create apparent miracles or (when used without advanced medical knowlege) it can cause great harm.  It may not be appropriate in every case.  But where it is applicable the benefits can be extraordinary.
Online Store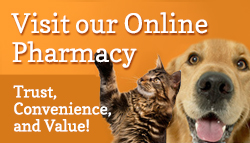 Office Hours
| Day | Morning | Afternoon |
| --- | --- | --- |
| Monday | 9 – 12 | 1 – 5 |
| Tuesday | 9 – 12 | 1 – 5 |
| Wednesday | 9 – 12 | 1 – 5 |
| Thursday | emerg only | emerg only |
| Friday | emerg only | emerg only |
| Saturday | emerg only | emerg only |
| Sunday | emerg only | emerg only |
Meet the Doctor

Dr. Yasson has been featured in various media – numerous books, expos and conferences, newspaper and magazine stories, radio and television programs.
Using a holistic approach, she has had remarkable success treating cancer, diabetes, behavioral problems, and many other chronic disease issues, mostly considered incurable.