A journey of a thousand miles starts with a single step. Lao-tzu.
Greetings and Welcome to my First Long Juice Feast!
It's day 1 for me and I expect this to be a fabulous journey! As a holistic/homeopathic veterinary blog you might be surprised to see such a personal thread. I think it is important to practice what we preach and often in the office at HolVet we advise and counsel pet owners on issues with their own natural health quests. So I'm making a public record of my juice feast. I'll be documenting my weight and changes in appetite, energy, mental state and disease symptoms just as if I were taking my own case as a dog or cat! Feel free to comment on which breed you think I could be!
I'm open to doing the gold standard 92 day feast with the support of the encyclopaedic website juicefeasting.com. I've signed on for 30 days to start. If it feels right I will continue from that point. As you can imagine I'm well versed in nutrition and natural healing, and experienced with some short term (3-21 days) water/juice/master cleanse fasting and feasting. So imagine my surprise when I felt trepidation about a 92 day juice feast.
I've gotten off to a rough start on the practical side of things. I have a brand new GreenStar juicer and today was the first day I tried doing a predominantly fruit juice. It was a disaster with lots of pulp in my juice and sloppy pulp backing up the chute and spraying everywhere! I was very surprised. The GreenStar is considered by many to be the best. I spoke with the rep from GS and I tried their suggestions only to get lots of pulp still in my juice and now lots of juice in my pulp! I ran the pulp through a second and third time and it was still very wet. My old Champion did much better. I got the GS so I could do wheatgrass and because of the reputation for better quality and quantity of juice. I'm not so sure now. There was a lot of juice lost in that pulp. I finally ran it through a nut milk bag and got clean juice. However, that's just too much time for everyday of a 3 month feast. I may try a Samson. David Rainoshek of juicefeasting.com seemed to write well of it, and his advice of, "The best juicer is the one you'll use," is really, really smart.
After I juiced for the day I went for a run. It was also an unexpected challenge. I knew I'd be really sore from yesterday's "6 mile, 11 hill" race, and the lactic acid in my quads, hams, and glutes did not disappoint. But then an old knee pain flared up and I was reduced to a walk in my first mile. So I went for a nice walk.
So… I'm borrowing back my old Champion (thanks Kathy) for tomorrow, and doing my corrective exercises for my knee alignment! And if there is anyone out there looking for a juicing partner post a note!
Online Store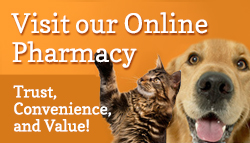 Office Hours
| Day | Morning | Afternoon |
| --- | --- | --- |
| Monday | 9 – 12 | 1 – 5 |
| Tuesday | 9 – 12 | 1 – 5 |
| Wednesday | 9 – 12 | 1 – 5 |
| Thursday | emerg only | emerg only |
| Friday | emerg only | emerg only |
| Saturday | emerg only | emerg only |
| Sunday | emerg only | emerg only |
Meet the Doctor

Dr. Yasson has been featured in various media – numerous books, expos and conferences, newspaper and magazine stories, radio and television programs.
Using a holistic approach, she has had remarkable success treating cancer, diabetes, behavioral problems, and many other chronic disease issues, mostly considered incurable.