Over 80% of all of our appointments are by phone. This is possible because our clients have learned to be observant, take good notes, and are willing to be our partners in maintaining their pets' health. We ship out any appropriate remedies immediately after a telephone consultation, and we work with local, conventional veterinarians to provide services that cannot be offered over the phone.
Many of our longstanding clients find that this relationship is supported by keeping an emergency homeopathic kit at home. We offer one here that includes fifty remedies that we often prescribe. If a client places an emergency call, more often than not the appropriate remedy for the problem is at hand, which prevents the need to go to an emergency clinic for treatment.
These kits are also money-savers for our clients. After only six remedies are given the kits pay for themselves, and they can be used hundreds of times. We don't offer them as a way to make money, we offer them as a way to save animal lives and our clients' wallets.
There are certainly other kits available on the market, and as long as they are used with a homeopathic professional's guidance, they are all a good value. Here's some of the details on the one we offer to our clients:
All remedies are in a 200C strength. Included are arnica, arsenicum, cocculus, drosera, ignatia, lachesis, lycopodium, nux vomica, phosphorus, and rhus tox, among many others. Like all homeopathic remedies, as long as they are kept away from strong sources of heat, light, and electromagnetic radiation, they have an indefinite shelf life.
Online Store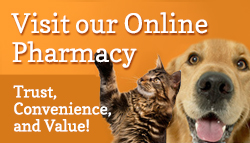 Office Hours
| Day | Morning | Afternoon |
| --- | --- | --- |
| Monday | 9 – 12 | 1 – 5 |
| Tuesday | 9 – 12 | 1 – 5 |
| Wednesday | 9 – 12 | 1 – 5 |
| Thursday | emerg only | emerg only |
| Friday | emerg only | emerg only |
| Saturday | emerg only | emerg only |
| Sunday | emerg only | emerg only |
Meet the Doctor

Dr. Yasson has been featured in various media – numerous books, expos and conferences, newspaper and magazine stories, radio and television programs.
Using a holistic approach, she has had remarkable success treating cancer, diabetes, behavioral problems, and many other chronic disease issues, mostly considered incurable.