I have been trying to write (now almost a book in size) a note expressing what you guys have done & given to me. I am so thankful for these last 6 years. Six years I would not have if not for you all. No soft tummy to scratch while reading a good book. No big beautiful black eyes peering into the shower and saying what ya doin, mum. No perfect paws asking for a slurp of milk.
You didn't laugh when I sent stupid daily logs or asked silly questions. Just kindness, care and compassion. I truly, with what's left of my broken heart, thank you for every second you gave me. And I will never forget you all.
The little tree was such a thoughtful memorial for Bino. I will take wherever I go. And now the GreenWorld Project owe you too, as my friends think a tree is better than a card.
Maybe my procrastinating this note was an omen, as I have taken in a stray girl (?) we named Pearl, so named because her only marking is a teardrop white spot on her bib. I hope you will never have to get to know her professionally, but I have told her about you.
Online Store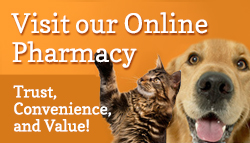 Office Hours
| Day | Morning | Afternoon |
| --- | --- | --- |
| Monday | 9 – 12 | 1 – 5 |
| Tuesday | 9 – 12 | 1 – 5 |
| Wednesday | 9 – 12 | 1 – 5 |
| Thursday | emerg only | emerg only |
| Friday | emerg only | emerg only |
| Saturday | emerg only | emerg only |
| Sunday | emerg only | emerg only |
Meet the Doctor

Dr. Yasson has been featured in various media – numerous books, expos and conferences, newspaper and magazine stories, radio and television programs.
Using a holistic approach, she has had remarkable success treating cancer, diabetes, behavioral problems, and many other chronic disease issues, mostly considered incurable.